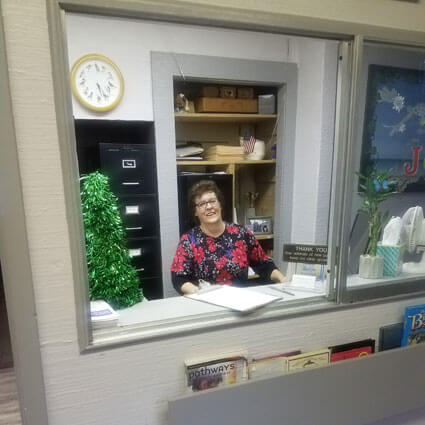 Family Chiropractic Center Reviews
What Our Melrose Patients Say
At Family Chiropractic Center we love when patients share with us their feedback and comments after chiropractic care. Please read our patient testimonials below to see what other people have achieved through their tailored treatment plans with us.
Share your stories too! Click here to send us your feedback so that we can help to spread the word about the benefits of natural Family Chiropractic Center care.
For more information, or to schedule an appointment contact us today.
---
Efficient and Effective Chiropractic Care
As the son of a chiropractor myself, I hold chiropractic care to a higher standard than most. I tend to notice the smaller details that an unaccustomed eye may overlook. Nevertheless, I was very satisfied with my visit because I was welcomed warmly by the receptionist and seen by the doctor on time with ample discussion about the prognosis, future visits, and was sent on my way. This is what efficient and effective chiropractic care looks like.
Max R.
Exactly What I Have Been Looking For
Grateful to find Dr. Schargel! His expertise in and love of helping others is very evident, and his whole body-spirit approach is exactly what I have been looking for.
Shana S.
Awesome Service
The service I received was awesome! Definitely worth my time and money.
Jeimy D.
Helpful And Friendly!
Dr. Schargel and Shirley were incredibly helpful and friendly! I felt very welcomed and comfortable in their office.
Kristen K.
Straight Forward
Quick, simple, and very straight forward! It really was the best decision I made all month. I highly recommend.
Kane B.
Best Chiropractor
He is the best chiropractor I have ever been to! Seems to care very much for helping his patients get back to good health.
Evelyn B.
Friendly And Professional
Very friendly and professional!
Patricia S.
Wonderful Practice!
Wonderful practice! I'd recommend to anybody.
Jeffry C.
Very Personable
Dr. Schargel is very personable. I enjoyed the visit and hope for a long relationship and trust he will be able to help me.
George T.
Wonderful Experience
They were so nice. I called when they opened needing to be seen and they scheduled me for the same day. I could barely move when I got there and when I left I felt like I could go run a marathon. It was wonderful. Thank you!
Jessica D.
Feeling Much Better Than When I Arrived
I did not have any issues when I went in, just using a Groupon, but came out feeling much better than when I arrived. Dr Schargel really knows his stuff!
Barbara W.
Was In Desperate Need To Be Seen
I was in desperate need and was able to be one of the first seen on a Monday none the less! Education is a priority which helps everyone involved in making your lifestyle a healthy one.
Jennifer F.
Looking Forward To My Next Appointment
I'm looking forward to my follow up appointment!
Hollie D.
Best Doctor Experience Ever
Is was my best doctor experience ever. I think we can work well together to help my body heal and I'm looking forward to our journey.
Lynn M.
---
Family Chiropractic Center Reviews | (352) 373-7070