Meet Dr. Steven Schargel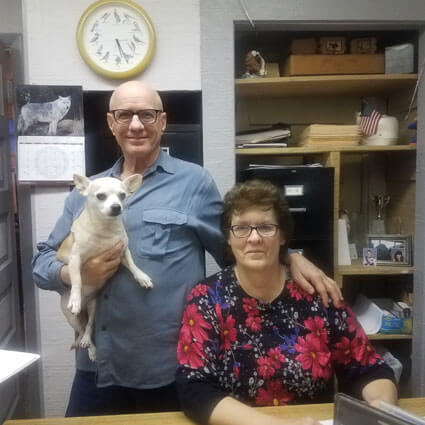 Discovering Chiropractic
I became a chiropractor with the idea that teaching yoga would be more "accepted" by the public coming from "Dr. Steven" than just Steve the yoga teacher.
I went to the chiropractor because a buddy of mine was going and I just wanted to check it out. I had no health problems that I knew of. My first chiropractor was an ex-nun who still loved God but wanted to help people reach Health which to her was more than just a physical thing. She exposed me to the philosophy of chiropractic and from there I felt like there was nothing else I wanted to do. And its been over 43 years and I am still as excited about chiropractic and its benefits as I was when I first walked into Dr. Barbara's office, in 1972!
I had already been to college and earned a degree in Philosophy, Magna Cum Laude, honors, but there was not a demand for philosophers at the time. (ha). I was searching for meaning and philosophy seemed the closest thing to what I was searching for.
Passion for Helping Others
I visited other chiropractic offices and found that the chiropractors who were the happiest and most inspiring were the ones who followed the "old time philosophy" of Palmer who was the founder of chiropractic. He basically believed Nature needs not help, just no interference. The chiropractic offices that I loved were the ones who made care available to everybody, regardless of financial ability to pay. And they were specialists and being the best chiropractors, not jack of all trades when it came to healing. They were involved in being experts at locating and removing subluxations (bones pressing on nerves).
EXPLORE OUR TECHNIQUES »
Life Outside of Family Chiropractic Center
I live on a lake outside of Melrose in Melrose for many years and love nature, and am a do it your selfer so that keeps me very busy and interested. I love animals, traveling all over, camping, boating, carpentry, yard work, and just hanging out. Life is a gift and I feel very gifted. I never thought money or materialism was something to pursue. My pursuit of happiness has to do with what money can't buy and serving through chiropractic.
I have been practicing chiropractic since December of 1977, and have never missed one day of work due to sickness. I get adjusted regularly, have a good diet, exercise every morning before coming to the office at the gym, sleep well, and have a very positive mental attitude which to me is most important. I feel if I am not thankful for this moment now, I need to regroup. Happiness to me is a habit of thinking and feeling. I thank God for that.
Make an Appointment
Enough about me! How can we help you with today's safe and natural chiropractic care? Give Family Chiropractic Center a call so we can help you take your first step towards better health.
"Thanks for visiting our site. I look forward to meeting you in person and learning how we may be of service to you. Give us a call at 352 3737070 or email me and let's arrange a time to explore your options."
---
Dr. Steven Schargel | (352) 373-7070